A World in a Shell
A World in a Shell: Snail Stories for a Time of Extinctions, published by MIT Press in 2022.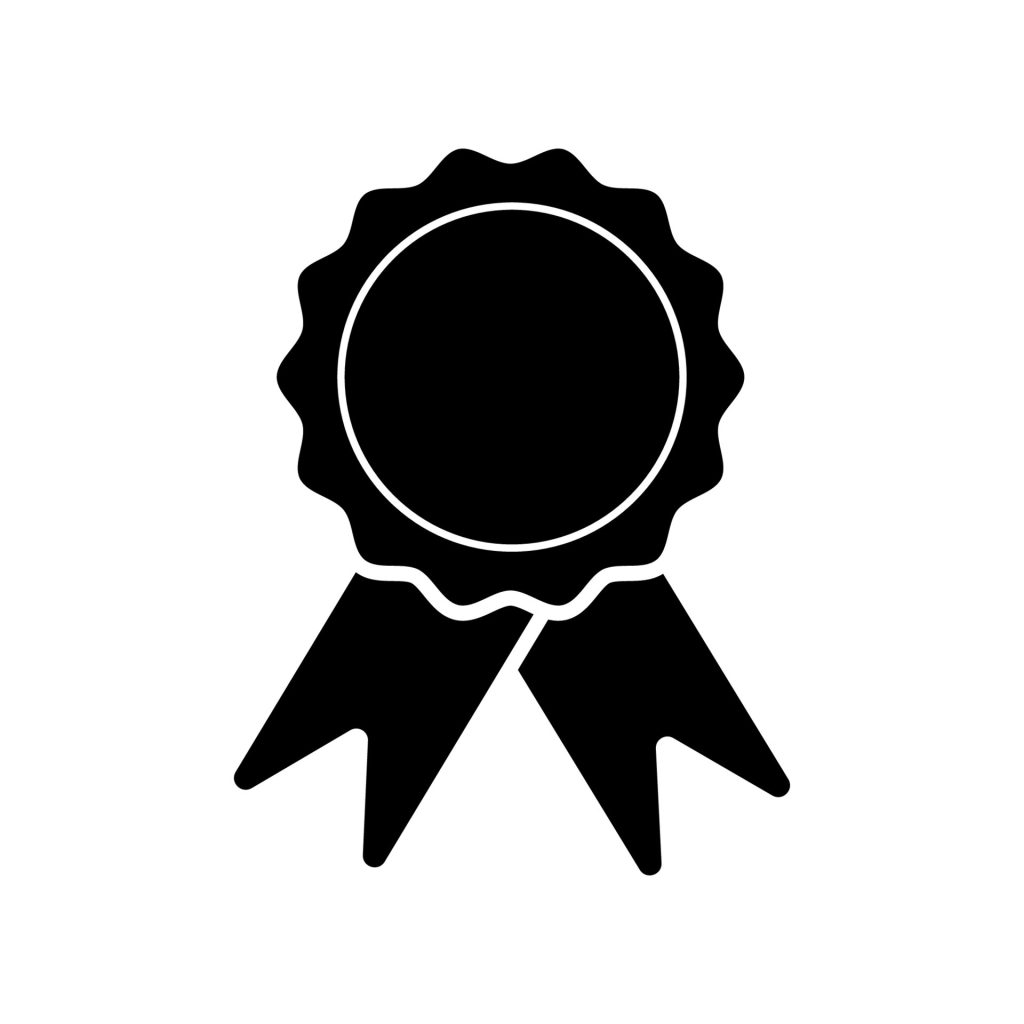 Winner of the Gold Nautilus Book Award in the 'Animals & Nature' category, 2023
Finalist for the ASLE Creative Writing Book Award, 2023
Further details are available at the publisher's website.
---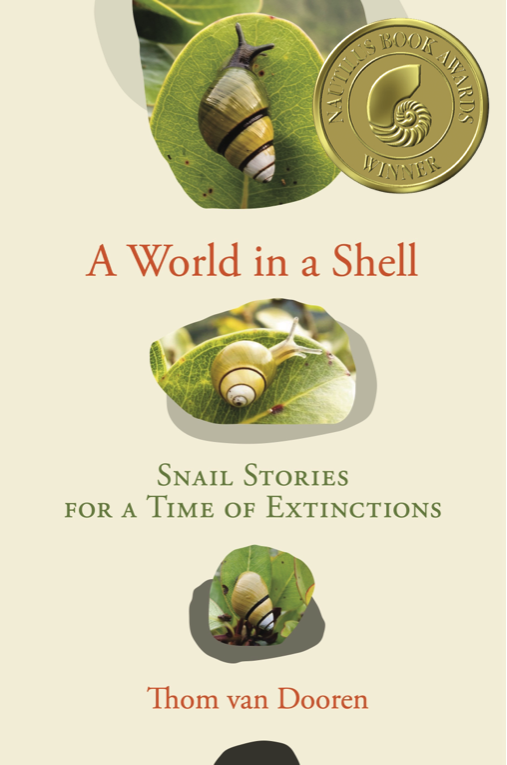 Following the trails of Hawai'i's snails to explore the simultaneously biological and cultural significance of extinction.
In this time of extinctions, the humble snail rarely gets a mention. And yet snails are disappearing faster than any other species. In A World in a Shell, Thom van Dooren offers a collection of snail stories from Hawai'i—once home to more than 750 species of land snails, almost two-thirds of which are now gone. Following snail trails through forests, laboratories, museums, and even a military training facility, and meeting with scientists and Native Hawaiians, van Dooren explores ongoing processes of ecological and cultural loss as they are woven through with possibilities for hope, care, mourning, and resilience.
Van Dooren recounts the fascinating history of snail decline in the Hawaiian Islands: from deforestation for agriculture, timber, and more, through the nineteenth century shell collecting mania of missionary settlers, and on to the contemporary impacts of introduced predators. Along the way he asks how both snail loss and conservation efforts have been tangled up with larger processes of colonization, militarization, and globalization. These snail stories provide a potent window into ongoing global process of environmental and cultural change, including the largely unnoticed disappearance of countless snails, insects, and other less charismatic species. Ultimately, van Dooren seeks to cultivate a sense of wonder and appreciation for our damaged planet, revealing the world of possibilities and relationships that lies coiled within a snail's shell.
---
Praise for the book…
"This story unfurls like the circling shells of our exquisite Hawaiian kāhuli snails, nudging us all to mindfulness of the precarious interconnected beauty of life for all beings in these times."
—Mehana Vaughan, author of Kaiāulu: Gathering Tides
"A World in a Shell follows the slime trails of snails across time and oceans, finding new perspectives on extinction and survival. A revelatory exploration."
—Michelle Nijhuis, author of Beloved Beasts
"A brilliant exploration of some of the most beautiful and threatened species on the planet. We see ourselves, too, in a new light through these powerful stories."
—David George Haskell, author of Sounds Wild and Broken
"Tenderly luminous, van Dooren's book draws us into the quiet wonder of snail worlds in Hawai'i, entangled in human violence and care."
—Candace Fujikane, author of Mapping Abundance
"Thanks to this book, gastropods are now entering the new genre of alternative natural history."
—Bruno Latour, author of Down to Earth
"Anyone who has wondered how small beings matter should read this book. It is a lyrical elegy, as beautifully written as a poem."
—Anna Tsing, author of The Mushroom at the End of the World
"Van Dooren's 'field philosophical' method locates him thickly in critical places where living and dying are at stake."
—Donna J. Haraway, author Staying with the Trouble
"Thom van Dooren's book is like a silvery trail that we are invited to follow into the magical and fascinating world of Hawaiian snails. Follow the slime! You will not be disappointed."
—Emma Marris, author of Wild Souls
---
Media coverage and discussion
– Kate Simpson "Snails' race to extinction: The threat from predators and climate change" Times Literary Supplement, 19 May 2023
– "A Home on Their Back: A Conversation with Thom Van Dooren on Snails and Extinction," ASLE EcoCast Podcast, 2 March 2023
– Nina MacLaughlin "Consider the snail" Boston Globe, 15 December 2022.
– "Thom van Dooren, A World in a Shell: Snail Stories for a Time of Extinctions (MIT Press, 2022)" The New Books Network, November 2022.
– "The Wonderful, Tragic Worlds of Hawai'i's Endangered Snails, with Thom van Dooren", Storytelling Animals, October 2022.
– Tara Lohan "What Snails Can Teach Us About the Extinction Crisis" The Revelator, 17 October 2022.
– Rebecca Foster, review in Foreword Reviews September/October 2022. This review was followed up with an interview by Rebecca for "Foreword This Week".
– "Filmmaker, author pay homage to this slow creature quickly disappearing," Hawai'i Public Radio, The Conversation, 27 September 2022. Produced by Savannah Harriman-Pote.